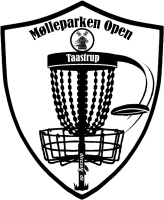 Welcome to Disc Connection Mølleparken Open 2014


Disc Connection og turneringsleder Søren Ivø præsenterer den syvende delturnering på DDGU Danish Tour 2014, som samtidig er Sjællandsk Mesterskab.

Turneringen spilles på den permanente 9 hullers bane i Mølleparken med et par få ændringer.

Turneringen er sanktioneret som PDGA EuroChallenge Tour C-tier og spillere, der er aktive PDGA medlemmer, får derfor deres PDGA Player Rating opdateret. Ligeledes får DDGU medlemmer opdateret deres DDGU handicap ud fra resultaterne i turneringen.

Turneringen følger naturligvis retningslinierne for DDGU Danish Tour, som kan ses her.


---

Disc Connection and tournament director Søren Ivø is happy to present the seventh DDGU Danish Tour tournament on the course in Mølleparken, Taastrup.

The tournament is sanctioned by PDGA as PDGA EuroChallenge Tour C-tier and players, who are current PDGA members, will therefore have their PDGA Player Rating updated.

The tournament is of course following the DDGU Danish Tour rules and guidelines, which can be reviewed here (only in Danish).




Course map published - 30/7-2014.

Registration opened 1/7-2014.

Registration closes 10/8-2014 at 23:59.